Busy, busy!
I'm not sure 'feathering our nest' is an apt phrase for what we're up to, but we are busy replenishing stock. Silver Moon cushions, accessories such as innovative bags and chic scarves and sumptuous quilts of silk, velvet and cotton are now available.  Soft furnishings and upholstery aplenty.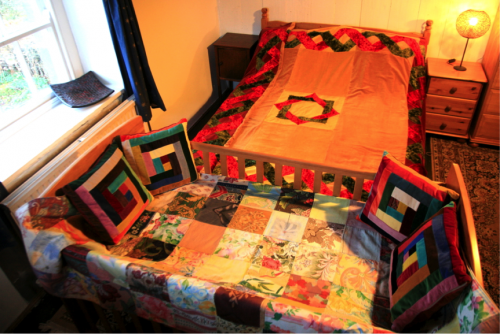 Please have a look at our shop for current stock and drop us a line if you would like us to help translate your designs into fabric!
The workroom sometimes reminds me of scenes from the Tailor of Gloucester – we close the door on the day's work only to reopen it again in the morning to reveal quilts, cushions and scarves, lovingly made with their neat stitches, a true pageant of colour and fabrics. Thanks Grace.