Newcastle Spiral Pilot
We had a brill time in Newcastle too, for our second community pilot project of the Spiral. This day turned out to be one of surprises. Our expected outcome of the day was that we would produce a large hanging, depicting everyone's views on what they felt was important in life.
However, as the day unfolded it took on a different guise.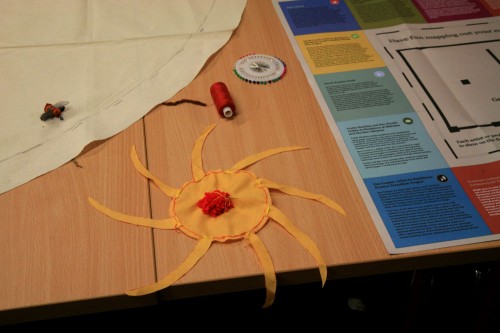 Many of the children (and fathers) who came had never sewn before, whilst others were keen to develop their skills further. Everyone found themselves drawn in by the fabric and were soon engrossed in creating.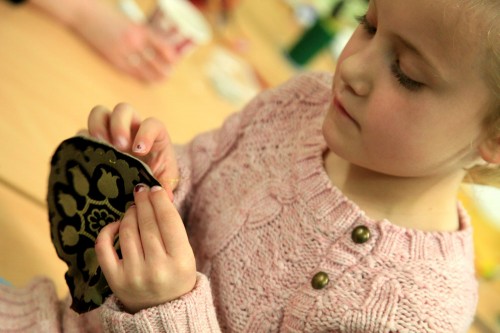 We were joined by Katie Eccles (community artist), who spent a lot of time working individually with the children whilst giving us a lot of support and information – thanks Katie.
By the end of the day we had everything from a teapot stand to parrots, suns and owls to underwater scenes and things too wacky and exotic to name.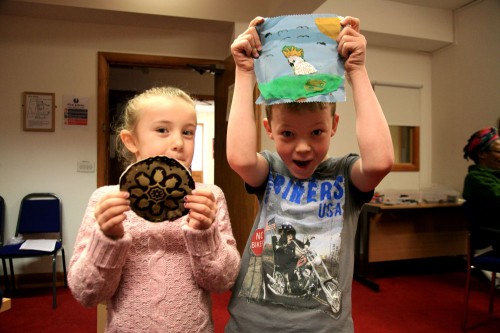 The day turned out to be very special and brought out many of the qualities that are important in life. It was a day of new experiences for many, an opportunity for families to spend valuable time together doing something different, and a chance to catch up with old friends. In a way, the experience of the day became more important than the hanging. Many of the children did not want to part with their treasured creations at the end of the day, so their work is missing from the hanging, which is unfortunate for us but very special to them.
Their contribution to the day was wonderful.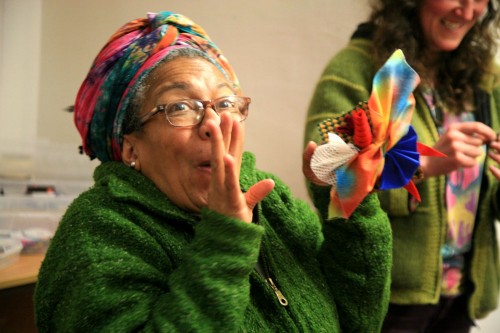 I am still in the process of assembling the final piece and we will upload the photos as soon as possible  – 'watch this space'.
Thanks to everyone who took part, (thanks to Ingrid, above, for her endless enthusiasm!) donated fabric and helped to create a day of lasting memories.
People seemed really excited to contribute! This community project intends to get community groups to come together, and create something individually, which we can then sew into an ever-expanding spiral collage, which collects their communal experiences.  You can find out more by visiting the Community projects and Events tab.
There were just so many beautiful shots, we couldn't neglect to bombard you with them all! Grace isn't a fan of photos – but you can see her lurking in the background in green, here.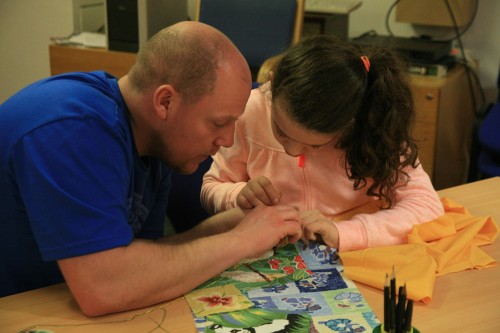 Intense concentration is required at all times…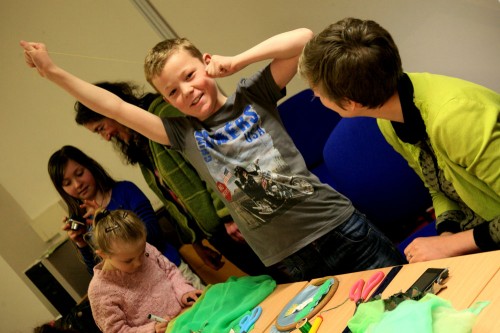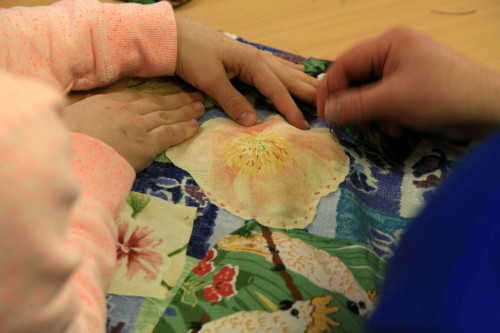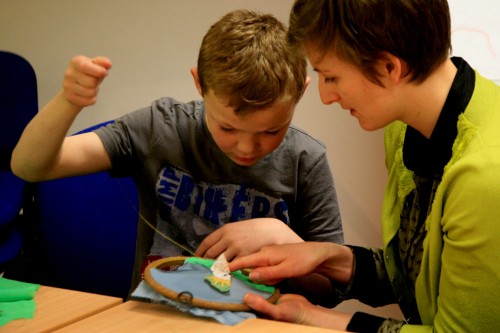 Thanks to Kate, who you can see above, for all her hard work! Find her here: https://www.facebook.com/kate.eccles.338?fref=ts
I hope they all enjoyed themselves; we certainly did!